Art is all about color and expression. Art can be a beautiful hand painted portrait or a lovely hand handcrafted piece of Jewelry or even, a hand knitted hat that let's you expression who you are. Art can to view and appreciate in so many ways. Here at Etsy you can find 'Art' in various forms.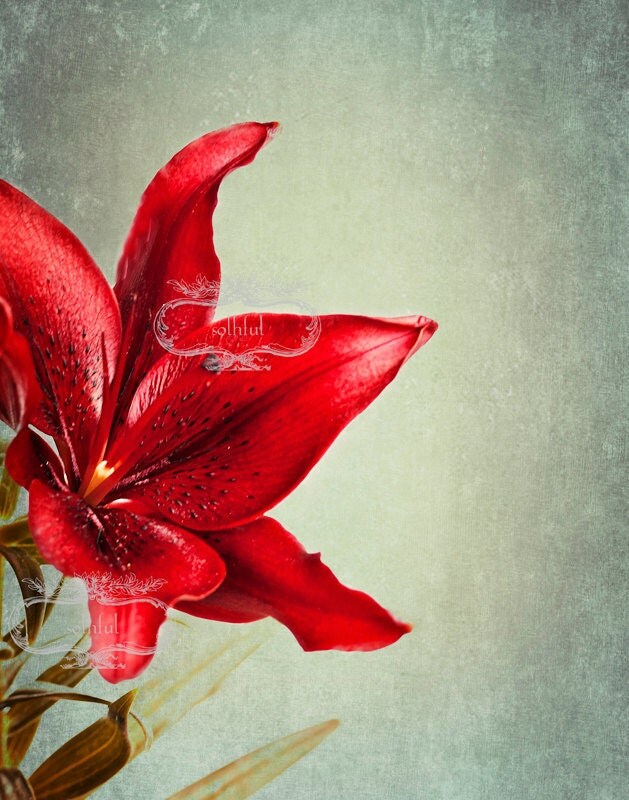 For Example just take a look at this elegant
Red Lily Hahemuhle
photograph Giclee, Fine Art Print. This fine Art Print is titled "
Her Nature Stood Alone
," created by
Solhful
.
This dramatic, deep red lily has added digital textures and lighting effects for further artistic expression. this fine art photographic image is printed on heavy, 100% cotton, museum quality, archival Hahnemuhle paper using Giclee archival inking method. Then this 11x15 print is matted to 16x20, using cotton matting.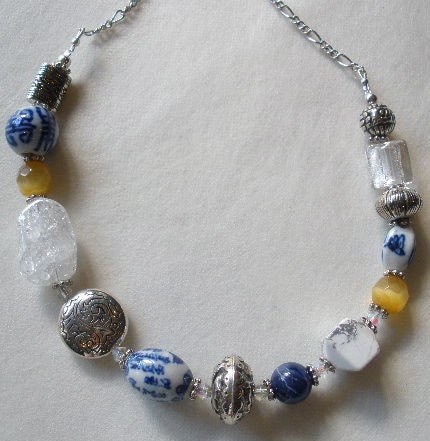 Then we have
Blue and White wear
with her creative Jewelry. Jewelry make is more Than String Beads together. Its about seeing your creation before its created then making it come to life.
A variety of stones and Chinese blue and white porcelain beads in a potpourri!
There are quartz, howlite, sodalite, synthetic cat's eye, and rhodium beads mixed in with Chinese beads and attached to a silver-tone metal chain
'Knitful Dezigns,
byVeronica Grace's. Veronica's creations are not only wearable but functional. We all like to expression ourselves in one way or another. So, why not wear something created just for you. This
Newsboy hat
is a perfect accent to any wardrobe and a great expression of crochet art.