Today I would like to introduce you to
Absolutely Kismet
,
Absolutely Kismet
is from Spearfish, South Dakota. The inspiration for this little shop was simple; the desire to give the perfect Christmas gift that everyone would love. Not exactly a small task to undertake, still with the holiday season quickly approaching, wine charms became the gift of choice. Still the stores didn't seem to satisfy Kismet creative nature, decide to create her own. This ended up to be the best Christmas ever. Not only was this a gift that everyone Loved but it was also the start of
Absolutely Kismet
.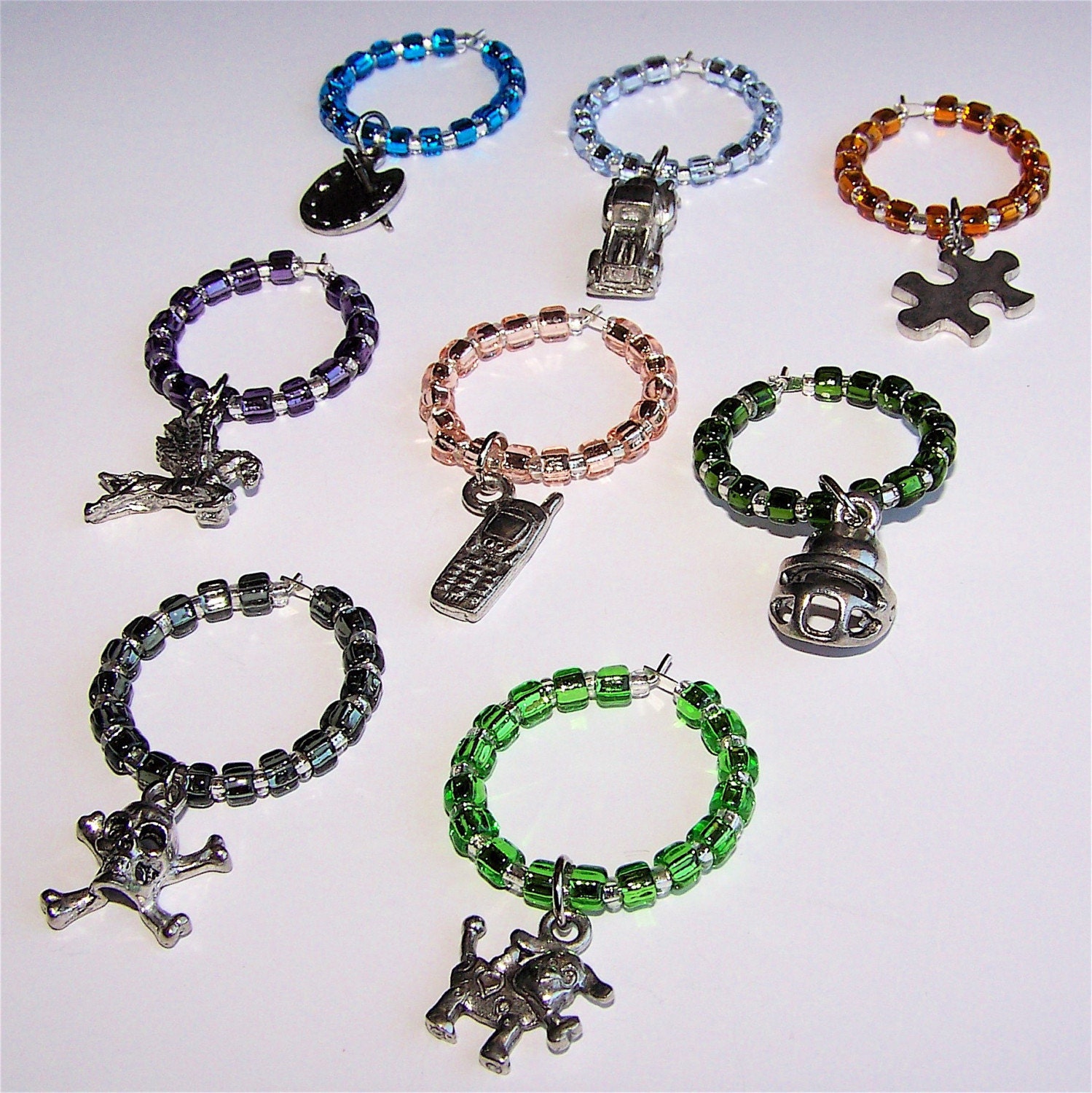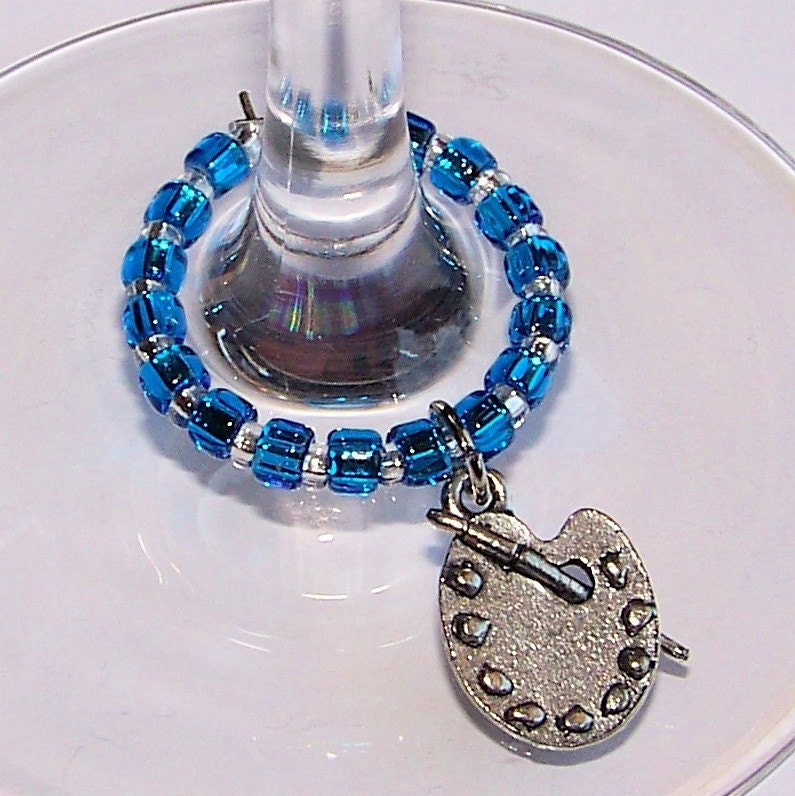 Wine Glass Charms Random Set of 8
For more information follow her blog at
http://absolutelykismet.blogspot.com/
~~~~~~~~~~~~~~~~~~~~~~~~~~~~~~~~~~~~~~~~~~~~~~~
Second we have
Beader Bubbe
's from Brooklyn NY, my home town. Agnes owner of
Beader Bubbe
and a mother of five, grandma of seven - all boys who loves crafts, especially making jewelry. Agnes love for Jewelry is obvious in her own creations at
Beader's Bubbe
's. Agnes started by creating beautiful pieces of jewelry and selling them at work. Sharing your talents and love for Jewelry with your Friends and co-workers. Her jewelry became very popular and before long
Beader Bubbe
was born. Agnes looks forward to retirement, so she can continue with her "other career" - jewelry making.
Black and White Necklace
Black and White Earrings
To follow her blog visit
beaderbubbe.blogspot.com
~~~~~~~~~~~~~~~~~~~~~~~~~~~~~~~~~~~~~~~~~~~~~~
Our last shop owner for this week's feature is Isobel Morrell from Warminster, England and owner of
Coldham Cuddlies
. Isobel has a great interest in toy-making. Her love for toy-making was sparked in the 1950′s, with a fund-raising effort hosted in her boarding school. A teacher lent Isobel a pattern for a dressed bear. As she followed the pattern her love for toy-making grow. Throughout her life she would put the hobby aside, just to return to it. Today Isobel finds that her beloved hobby is therapeutic. Helping her with mobility in her arthritic hands. But, what would she do her all her new stuff friends. Well, put them in ETSY, of course, In Isobel own words, "my own fingers getting increasingly arthritic, decided to revive the toy-making as a paying pastime and occupational therapy. Having heard about Etsy, it was a no-brainer that I should combine both and see where it took me."
Coldham Cuddlies
is a sweet little shop with stuff Rabbits, donkeys and bears. Isobel's craftman is exquisite, making each one of her creations come to life.
To learn more about
Coldham Cuddlies visit her website or follow her blog at
http://coldhamcuddliescalling.blogspot.com/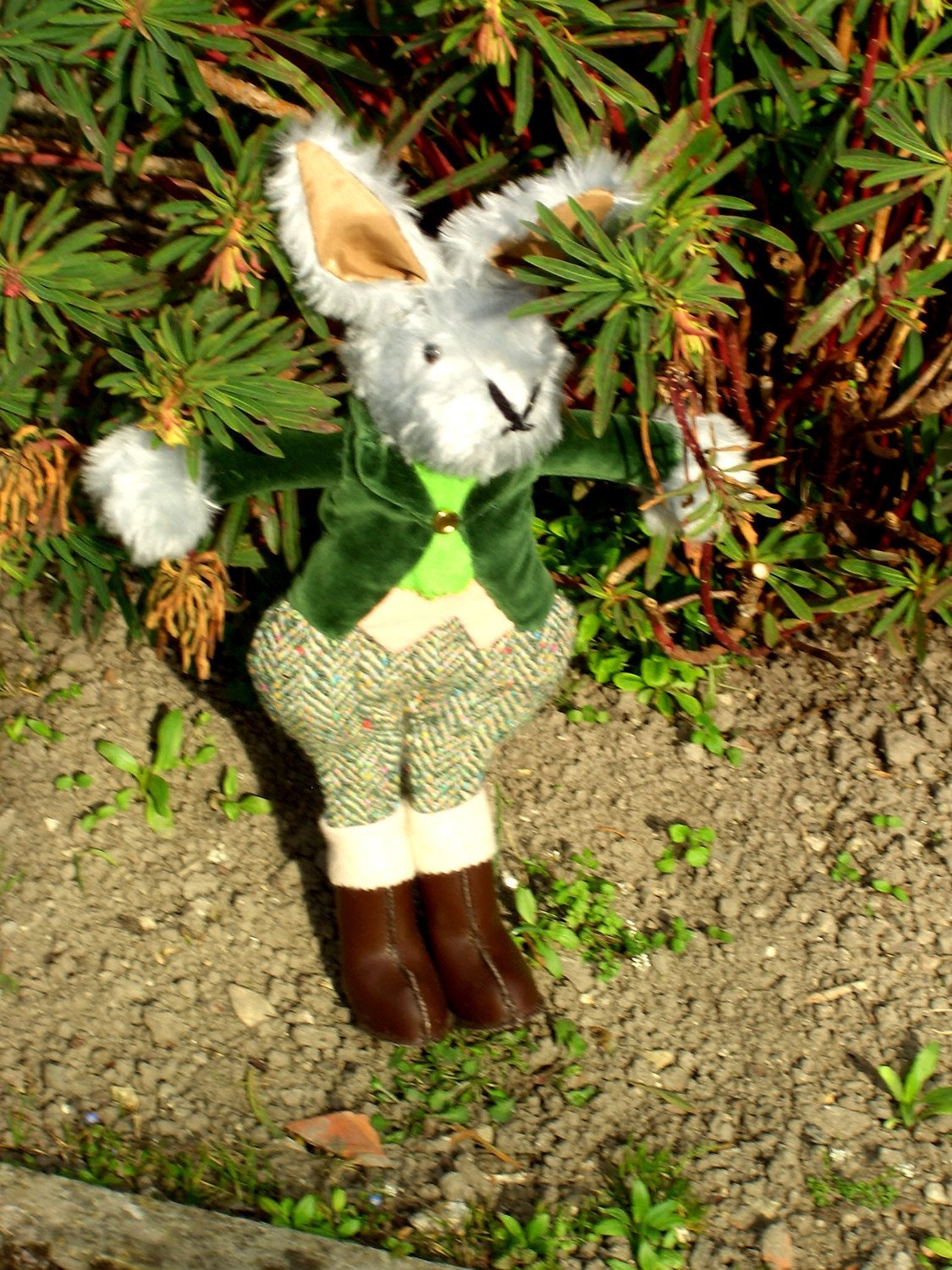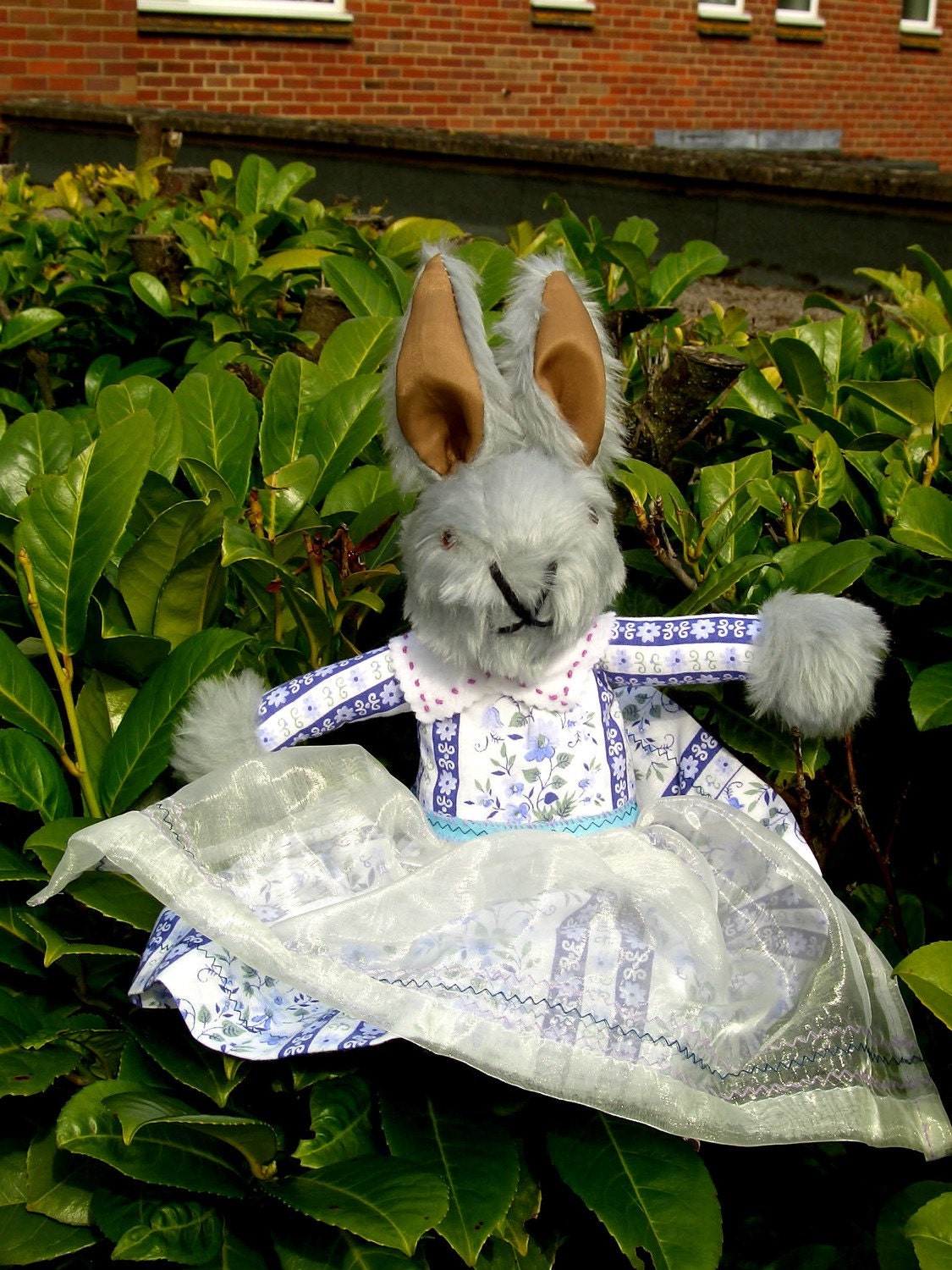 Grampa Grey Rabbit
Aunty Grey Rabbit